Your Trusted Plumbing Company for Quality Service
Excellence in Our Commitment to Our Industry
Certified by Weil McLain boilers as Heating Professionals;

A member of Burnham Boilers Home Heating Team;

Certified Sloan flushometer low-consumption toilet specialists;

A.O. Smith Hot Water heater specialists;

An authorized dealer and installer for Aqua-Pure water filters by Cuno;

Certified by Honeywell for Advanced Gas Ignition systems;

Certified in Hydronics by Wales & Darby;

We have technicians trained by Ruud for gas problem diagnostics;
Certified by New York State for backflow prevention device (a.k.a. RPZ) testing;

Recipients of awards by Wolverine Brass, Plumbing & Mechanical Magazine, and Bradford White Hot Water Heaters for attaining the highest level of practical business management skills and raising the standards of business practices within the plumbing, heating, cooling industry;

Elected to the membership of Queens and Sunnyside Chamber of Commerce.

Masters Plumbers Association

Plumbing Foundation, City of New York
Excellence in our Commitment to
Volunteer and Community Service
Proclamation from the Office of the Mayor over many years.

Award for participation in the Drug-Free School project.

We have received numerous awards and plaques from the Boy Scouts of America.

We have received many citations of achievement from the New York State Assembly for displaying outstanding citizenship and exemplary professional service to the community.

We have received a United States House of Representatives Proclamation for our volunteer work.

We have participated for many years in the New York City Food for the Hungry program and City Harvest.

Recipient of a New York City Council Proclamation for "fine community work for and with the Kiwanis Organization."

Past Master of Masonic Lodge

P.A.L. coach and volunteer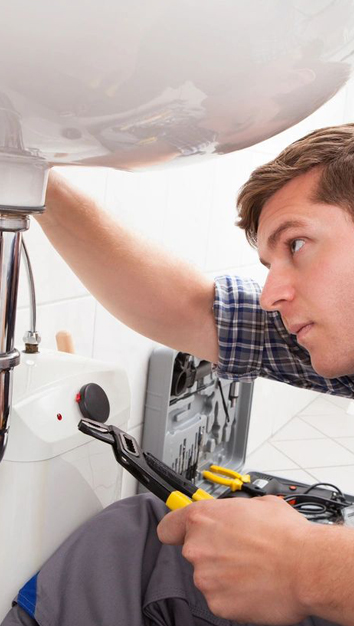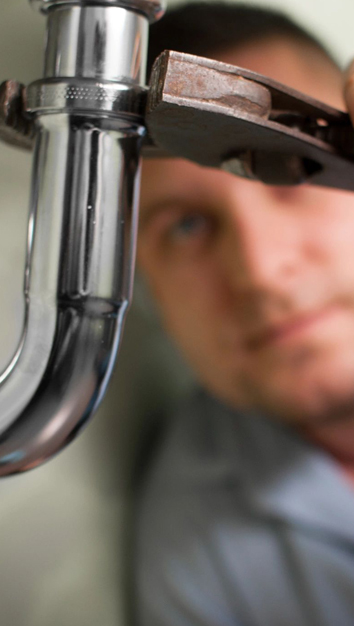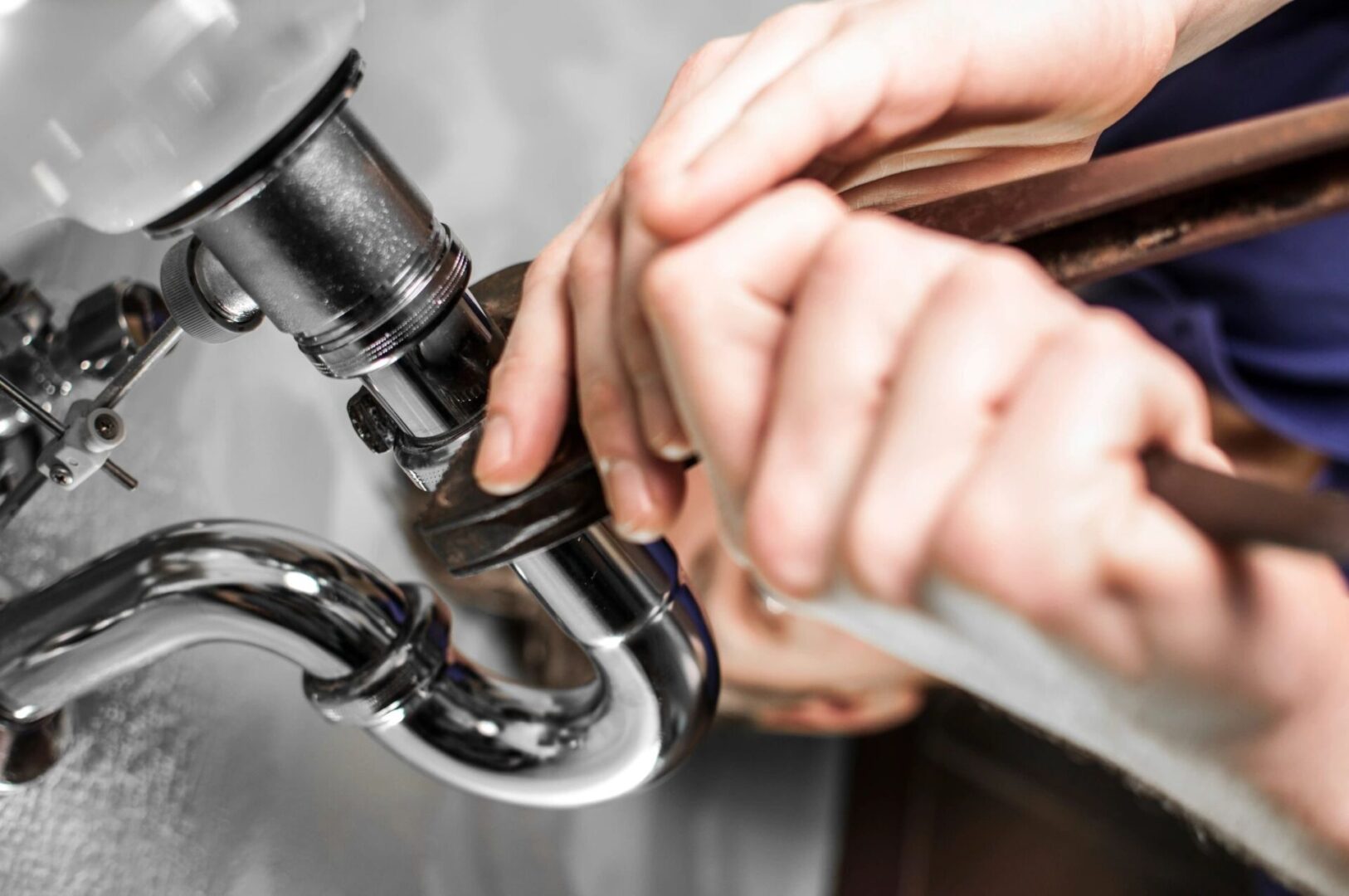 Member of the Order of the Eastern Star

Past President of the Master Plumbers Auxiliary

Past Treasure of the Sunnyside Drum Corps

Past Director of the Sunnyside Chamber of Commerce

Past Director of the LIC YMCA

Past Distinguished Presidents of the Kiwanis Club of Sunnyside

Past Directors of the Queens West Kiwanis Foundation

Recipients of the highest Kiwanis state award: The Anton J. Kaiser Award

Recipient of the highest Kiwanis International award: The George X. Hixson Award

Past Director of the Queens West Kiwanis Sports Association

Past New York State Kiwanis Chairperson of International Understanding and Promotion of Sponsored Youth
Want to schedule service or get an estimate? We'll get back to you shortly!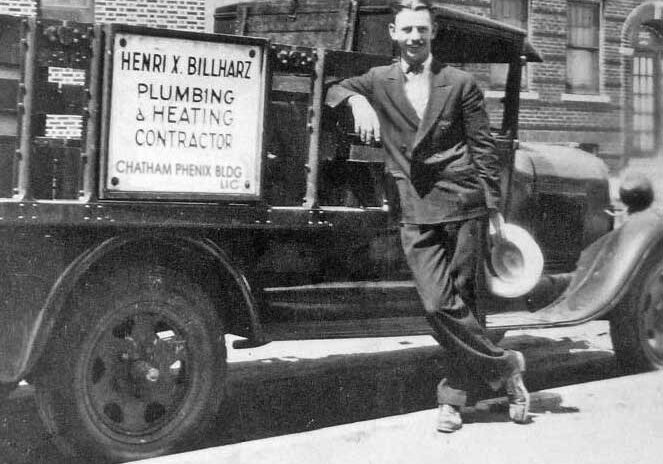 In 1927, Henri started Billharz Plumbing after he received his Master Plumbers Lic. # 9914. Henri X. Billharz became the founder and first president of the Sunnyside Kiwanis Club. Henri led the club and the division with unselfish dedication and deep concern for those less fortunate. He led with gentle conviction that each member and each project was of singular importance. This is not surprising as his entire business was built on and continues to give extraordinary service.
Henri was also president of the Queens County Grand Jurors Association, president of the Sunnyside Chamber of Commerce, and a state officer in the New York State Master Plumbers Association. He was a member of the Astoria Lodge F & A. M and the Elks Club.
Although it may sound like a very full resume, Henri always said that a man's wealth was his family. He and his wife Martha raised three children, and he was blessed with living to see and know all of his 10 grandchildren.
Robert H. Billharz is a licensed plumber (#437) and the owner of Billharz Plumbing, Inc. since 1978. He has continued his education to keep abreast and expand his proficiency in new technical advancements. He is known throughout the borough as an honest trustworthy expert in all phases of industrial, commercial, and residential plumbing and gas heating.
Bob is also a member of the Sunnyside Chamber of Commerce, the Queens Chamber of Commerce, and the Masons. He was Master (president) of his Masonic Lodge in 1977 and again in 1985. Bob has also served as an officer in the Queens County Association of Master Plumbers.
Henri J. Billharz started working at Billharz Plumbing part-time while in high school and college. Once he graduated from Adelphi University, he joined full-time. Henri is a member of the Master Plumbers Association and has received his Master Plumbers Lic. # 1986.
Henri has brought new technology to us with his continuing education in the plumbing and business field. Henri is certified for PZ testing and installation. He is continually educating our men and himself in the newest aspects of the plumbing field without ever forgetting the fundamentals of plumbing. He is currently the leading force in bringing Billharz Plumbing to its 100-year anniversary.
Our family is involved in every aspect of this business. Our company and family look forward to providing you with exceptional service.
Popular New Service: Water Main Filter
"I love my new system which gives us pure water out of every tap in the house, even in the bath! And I really like that it ends up being cheaper than bottled water and faucet filters!" - Customer
Please feel free to call about all services, and we look forward to serving you.